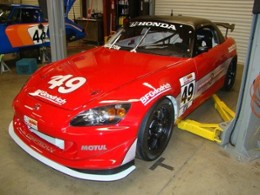 Driving Ambition offers everything from scheduled maintenance service to full race car preparation. Working from our immaculate, state-of-the-art facility near Sacramento, we are equipped with all the necessary tools to produce the type of vehicle you desire. We are recognized as the premier tuner of the Acura NSX and also have extensive experience with performance makes from Europe, Asia and the US.
 
Many exotic performance items cannot be purchased "off-the-shelf". Instead, they must be built. Driving Ambition employs only race-experienced engineers and can aid in any of your custom fabrication needs to control every step of the build process. This ensures outstanding quality and optimum performance.
Handling improvements can be made to virtually any road car. Driving Ambition is equipped with the specialized tools and knowledge to improve a car's handling characteristics beyond the ordinary. The science of chassis tuning has expanded and modernized and Driving Ambition has remained at the leading edge of the curve.